Big corporate businesses have a lot of things to take care of. Not only will they need to look into their marketing strategies and how to keep their business running, but the safety of their officers and employees as well! That's where security comes in, with companies offering their services to protect everyone.
However,
with hundreds of security companies around, which one is the best for you? Read
on as I show you helpful tips on how to choose a security company for your
corporate business!
How to Choose a
Security Company
What
are the characteristics you should look for in a security company and its
employees? What makes hundreds of companies different from one another? To
further narrow down your choices, here are factors to consider when selecting
the right security company for your business and individual needs: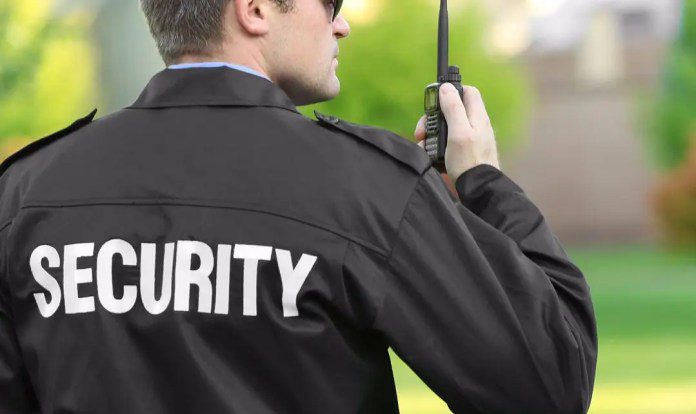 Locally Owned or National Chain? Is It Licensed and Insured?
While national chained companies are efficient too, I recommend hiring locally-owned companies. They serve better compared to national security firms, paying more attention to you and treating you better. You don't get random call center numbers, but the boss themselves to accommodate you!
Also,
make sure that the company you choose has the license to operate with proof of
insurance. It should be able to cover your business situation, including
liabilities of the workmen, among others.
Excellent Customer
Service and Trained Guards
The
reason why you're looking for security companies is to ensure that the entire
company is well protected! For that to happen, you need well-trained and
experienced guards.
Make
sure that the company you choose has guards professionally trained for routine
tasks and emergency situations. Ask about the training the company provides for
their employees and if it meets (or even exceeds) the state requirements.
You
also want to make sure that your chosen company has excellent and accommodating
customer service. Security is your main goal, and the next is their service
that replies quickly and with professionalism.
Ask
about what the company's goals are, as you want to make sure that the security
company you choose concentrates on SECURITY! If it's just an add-on to other
major services like landscaping, parking, or cleaning, then you may want to
consider other options.
It's best to hire a company that specializes in the specific security your business requires. Do you need them for events, as a personal bodyguard, or as warehouse security? Look for companies that really focus on those.
What Uniform Options Do
They Offer
Will your chosen security company offer various choices on the uniforms for their employees? Companies offer different options, such as police-styled uniforms, suit, and tie, polos, or even just plain clothes.
It's
best to find companies that offer more than just one uniform option to fit the occasion.
After all, you may not just need the security for the offices or warehouses,
but for events!
Fortunately,
it's now easier to look into the company reputation with a quick Google search!
But don't just trust their official website testimonials, but to look into
other websites with reputable reviews of security companies, such as LinkedIn,
social media accounts, and even Yelp.
You
can ask for recommendations from companies or businessmen, or ask for client
references from the security company themselves. The more positive reviews, the
better!
You
shouldn't solely base your choice on who bids the lowest, but also with their
payment terms. Besides working on your budget, ask them these questions:
What is the frequency of the bill?
Do they charge flat rates or hourly
rates, and are hourly rates different for each employee?
Will you be the one to cover the costs
for equipment, uniforms, and other supplies?
What add-ons can the company give you
without costs?
Wrapping It Up
I hope this article on how to select an efficient security company gave you an idea on who to hire for your business' sake. So don't wait any longer and look into reputable companies like ICORP Security for your needs now.
If
you have any questions or want to share your own tips on choosing a security
company, do comment below. Your thoughts are much appreciated.